On-Premises COVID Testing
We provide a complete management of COVID Testing
services on-call and at any type of business location.
Proudly serving the following areas:
Southern California  •  Bay Area  •  Las Vegas  •  Atlanta  •  New York
Miami  •  Seattle  •  Phoenix  •  Dallas
Concierge nursing services available nationwide for qualified onsite testing
Rapid Testing On-Site
Concierge and large group Rapid antigen testing onsite. 15 minute results. Portable machines for rapid decisioning, licensed through CLIA certified lab.
3-hour PCR Results
Highest quality PCR results from CLIA certified lab in record times with help from Set Nurse concierge services.
Full Mobile Lab
Have a large production? We have the lab, and we can travel. Recommended for large productions. Rapid PCR results onsite, minimums apply.
Covid Cleaning
Professional, expert, highest quality COVID cleaning with experienced crews.
Telehealth Visits
Concierge MD for Telehealth visits, emergency protocol recommendations and expert consultation.
What The Set Nurse Does For You
We have teamed up with industry leaders in global health and safety to offer the first comprehensive Covid-19 program designed exclusively for the Film Industry. Our team consists of Physicians, Health Care Personnel, Studio and Film Professionals, and Medical Equipment Manufacturers. Together we have created program that will assist Studios, Productions and Crew members for returning to work safely and safeguarding against future COVID-19 outbreaks.
Types of Companies We Serve
TV Production / Film Sets
We'll bring our COVID testing kits to your film set to provide accurate testing for your cast and crew. Our sanitation crew can also disinfect your set to minimize production halts and maximize safety.
Large-Staff Businesses
Whether it's an office or outdoor worksite, our highly qualified team will provide onsite testing and disinfection for high-risk businesses with a large number of employees. Make our services part of your workplace safety protocol.
Private Event Spaces
Provide onsite COVID testing for your event planners, caterers, and other venue staff. Our comprehensive testing and sanitation procedures will give you peace of mind when communicating with guests.
Facilities & Campuses
Student and faculty safety is paramount to a functioning institution. Our licensed nurses and medical personnel will set up on-campus testing, as well as provide sanitation services for common areas.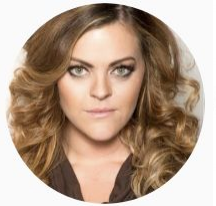 Constance Armstrong
Co-Founder, CEO
In spring of 2020 Nurse Connie worked with a specialized COVID task force contracted by LA County to assist with the shelter in place mandate for the homeless population and implement COVID protocols for individuals in hot spot or break out areas.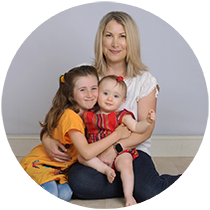 Nicole LaCombe, LVN
Lead Nurse
As a former SAG/AFTRA actor, Nicole has been a nurse since 2010 working with diverse populations in community psychiatric nursing and managing a non-profit drug and alcohol detox unit.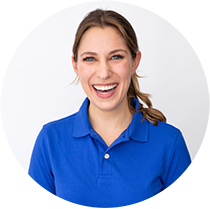 Allison Walter
COVID Safety Officer
Allison's combined production experience, attention to detail, and obsession with safety make her a perfect candidate to help get the film industry back to work. She has completed OSHA's C-19 Awareness and John Hopkins University Contact Tracing courses, and is C19CO certified by Health Education Services and Safe Sets International.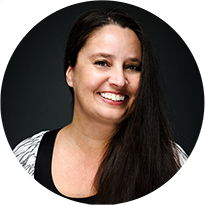 Leesha Davis
COVID Safety Officer
With 20 years of experience both in front and behind the camera, Davis knows the complexity of a production set. Her experience with crowd control and crisis intervention from both her film and medical background, allows her to adapt to any situation.
Have Question? We're Here to Help!
Schedule a Free Consultation Today!
What Patients Say About Us
Alan H | Set Dec Engineer
Connie and her team were simply the best. I was nervous about getting tested and they made it a very good experience. They were informative, gentle, and extremely professional. They also had lots of jokes which made the time spent very entertaining and pleasant. We're going to be tested weekly as part of our local…
My wife and I couldn't have been more pleased with Connie. Testing was very quick, easy and not uncomfortable at all. We highly recommend her. Connie was so sweet and explained everythign thoroughly. We had our results back within a few days.
Had my Covid test with Nurse Connie,she was fabulous! Gentle, efficient, the go to gal to be tested.